About Us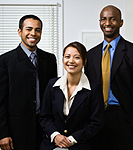 As a leading designer and manufacturer of residential elevators, luxury home elevators, commercial elevators from last number of years, Omex Elevator has thousands of satisfied customers to thank for their business.
Our global operation continuously seeks to advance manufacturing processes in our own modern facilities, allowing us to offer exceptional value and shorter lead times, while never compromising product quality, safety or reliability.
As an active member of many trade associations, Omex is committed to the ongoing support of its customers and dealers alike. Authorized Omex dealers are carefully selected for their knowledge and experience, kept up-to-date with the latest technical and training sessions, and supported with our expert customer service.

Omex is a leading designer and manufacturer of elevators. Our product lines include a complete line of luxury residential elevators, ADA compliant public elevators, commercial vertical platform lifts, residential wheelchair lifts and an automatic door opener. Concord Elevator Inc. is dedicated to developing and manufacturing the highest quality elevator products that provide great value through accessibility and mobility solutions for people in their homes or commercial buildings.
Omex Elevator has grown internationally, and is recognized as an industry leader for its innovative engineering and the quality of its products and customer service. Omex's corporate headquarters and modern manufacturing facility produces the highest quality custom home elevators, commercial LU/LA elevators, a wide range of commercial platform lifts and home porch lifts.
At Omex Elevator, our engineering expertise allows us the flexibility to meet the unique project requirements of building contractors, architects and homeowners as well as accommodate today's standard building sizes and configurations.
We thank you for taking the time to browse our website and are confident you will find a Omex Elevator or Lift that will satisfy your requirements.
Installation / Branches
| | | | |
| --- | --- | --- | --- |
| | Ahmedabad | | Guwahaty |
| | Anand | | Lucknow |
| | Baroda | | Delhi |
| | Bharuch | | Agra |
| | Surat | | Hydrabad |
| | Akola | | Bhuvaneshwar |
| | Indore | | Bhavnagar |
| | Patna | | Nagpur |
| | Ranchi | | Bangalor |
| | Ankleshware | | Jabalpur - Ajmer |
| | Delhi | | Kanpur |
| | Nagpur | | Jabalpur |
| | Bhopal | | Kolkata |
| | Jamsedpur | | Rachi |
| | Pune | | Jalpaiguri |
| | Banaras | | Mujaffarpur |