Services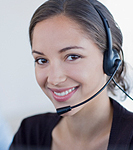 We provide large varieties of elevators and lifts, which are precision designed to move proficiently and work on high traffic load.
Omex Elevators is well-known for its service. We undertake AMC (Annual Maintenance Contracts) for different kinds of elevators. Quality of service is associated to a passenger who has to wait for a while for an elevator car and our aim is to promptly and securely transport the passenger to his destination.
We Mainly Provide Several Types of Services
Installation
Maintenance
Repairing
We can also provide you with proficient advice on repairs and replacements as well as advice on keeping your forklifts operative and in service for your business. Our turnkey services comprise of installation and efficient after sales services and are solicited by some of the foremost names in the industry.
Another initiative to ensure that we respond to all the complaints or queries quickly and efficiently. More importantly we follow up with the customer till she/ he is satisfied.
We assure the highest level of satisfaction to our clients in the concerned industrial sphere of lift maintenance services. These services are provided at the most viable prices and involve substitution of old lifts by the latest models of our elevators.
The availability and fast delivery of spare parts for a wide range of equipment brands also allow you to concentrate on your business while we take care of your elevators and escalators.